Upwork desktop app
Upwork is a freelancing platform. Integration with Sidekick makes it much handier.
What is Upwork?
Upwork is a platform where freelancers and employers can find each other. It has an in-built chat and an app that records keystrokes, and mouse movements and takes screenshots to be submitted to the client.
How to use Upwork in Sidekick?
You don't have to download Upwork desktop app to use it in Sidekick. It's easy as ABC: click Add Application, pick Upwork, and log in with your current account.
Benefits of using Upwork in Sidekick
We see the future of online work in using not desktop apps but web versions and integrating them into a browser. This gives you better control of your virtual work environment, saves your time, and helps to retain your focus. There are numerous advantages in fusing Upwork and Sidekick compared to Upwork desktop app.
Save resources
Memory-wise, integration with Sidekick is a better choice if your desktop app size is more than 100MB.
Any document or tab launched in Chromium needs an isolated computing process to run. It leads to excessive memory consumption. Sidekick uses one framework to run similar processes. It significantly frees up computing power and takes multitasking to a new level.
Save even more memory with Sidekick's AI-based tab-suspender that analyzes and offloads unused tabs.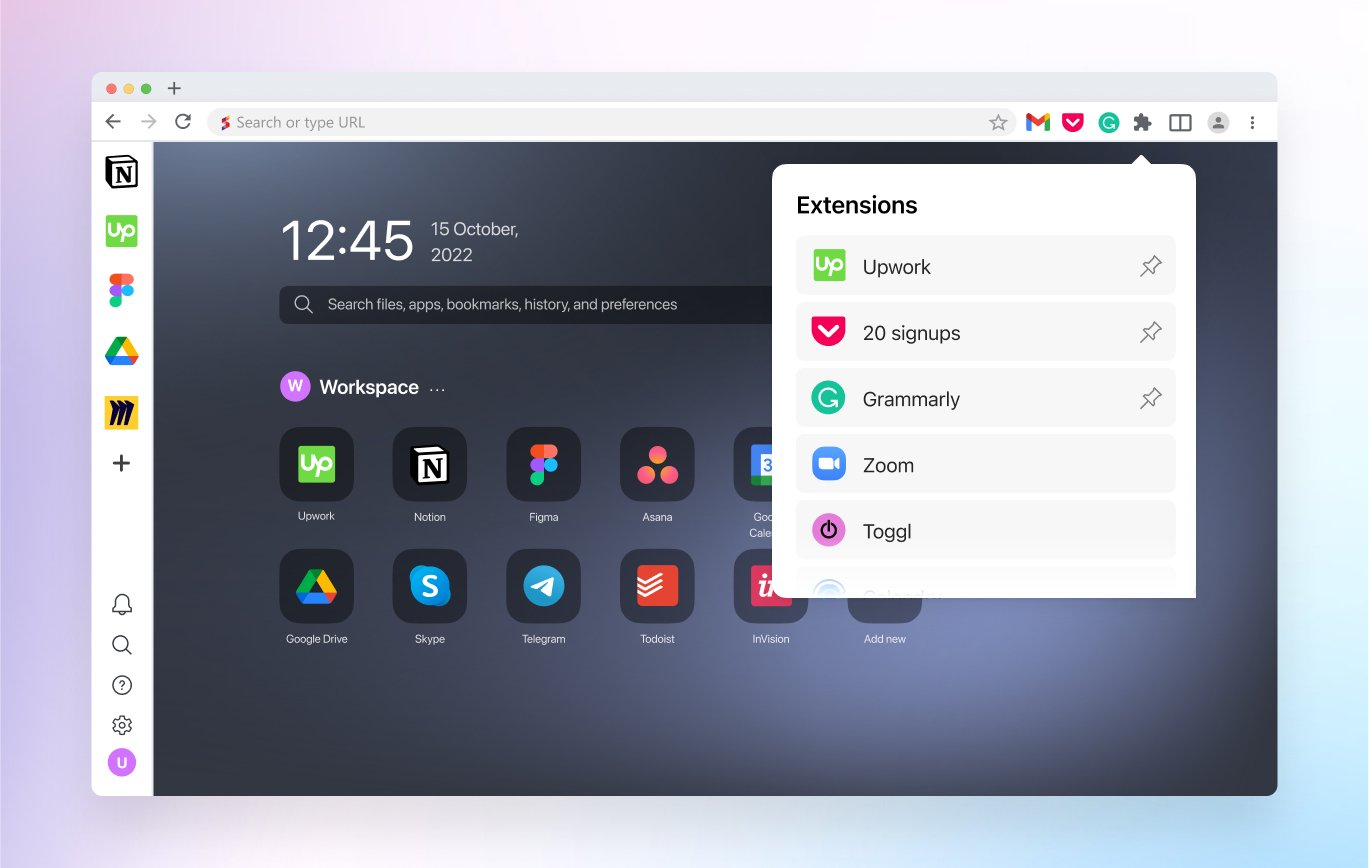 Sidebar integration
You can access Upwork directly from your Sidebar. It keeps Upwork at your fingertips and your tab strip free of clutter while Upwork desktop app consumes more resources.
You can also access it by using a keyboard shortcut Option-N, where N is the position of Upwork in your Sidebar.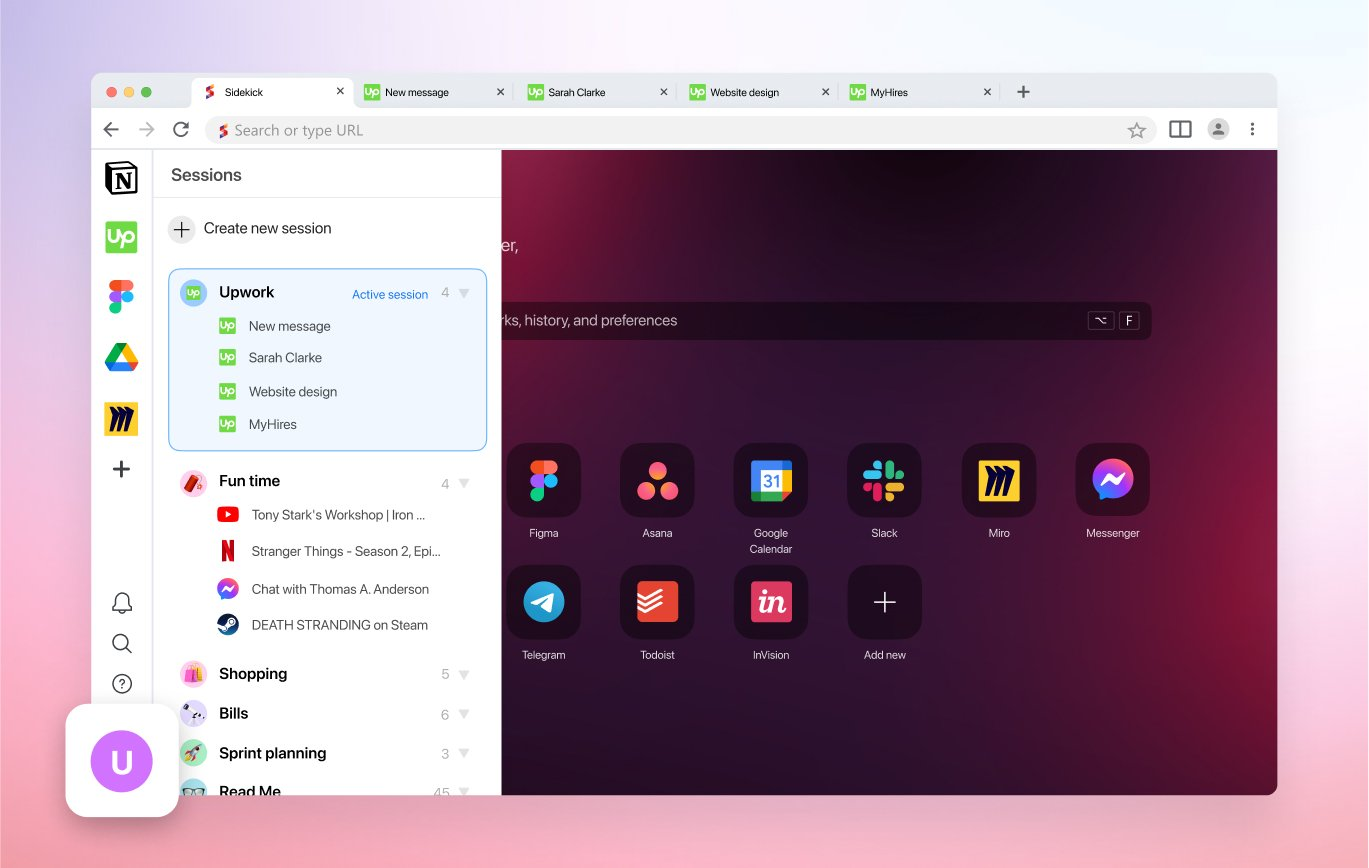 Support for multiple accounts
Right-click on Upwork icon and add as many accounts as you wish. You can be logged into all of your accounts at the same time or you can easily switch between them.
Search
Right-click on Upwork icon to search through recent documents or to open our Global Search feature (Option-F) to search through all Upwork messages.
Type Upwork in your search query to filter results. Open the file in a new tab or just copy a link, everything from one handy window.
Split view
Click Upwork while holding Option key to open it in split view. Work with Upwork and your other documents or apps side-by-side like never before.
Extensions
Sidekick is compatible with all Chrome plug-ins and extends its capabilities to other applications.
Sessions
Sessions is a great tool that helps you focus on a specific project, work-related or not. Now you can organize your documents and switch between different workspaces. Sessions eliminate tab-clutter and safeguard your attention.
Password sharing
Share your passwords securely with other users. Now you can give access to your Upwork to colleagues and family without revealing your password. Now it works for registered Team members only but we are working to make it available to a wider audience.
Shortcuts
Switch between your Upwork and other documents with CTRL-tab and save your mental resources for creative tasks.
Learn more about Sidekick's superpowers: