Save time. Use Sidekick.
Never fumble through your browser history again. Search through your apps, messengers, documents.
Download for free
3 out of 50 sidekick features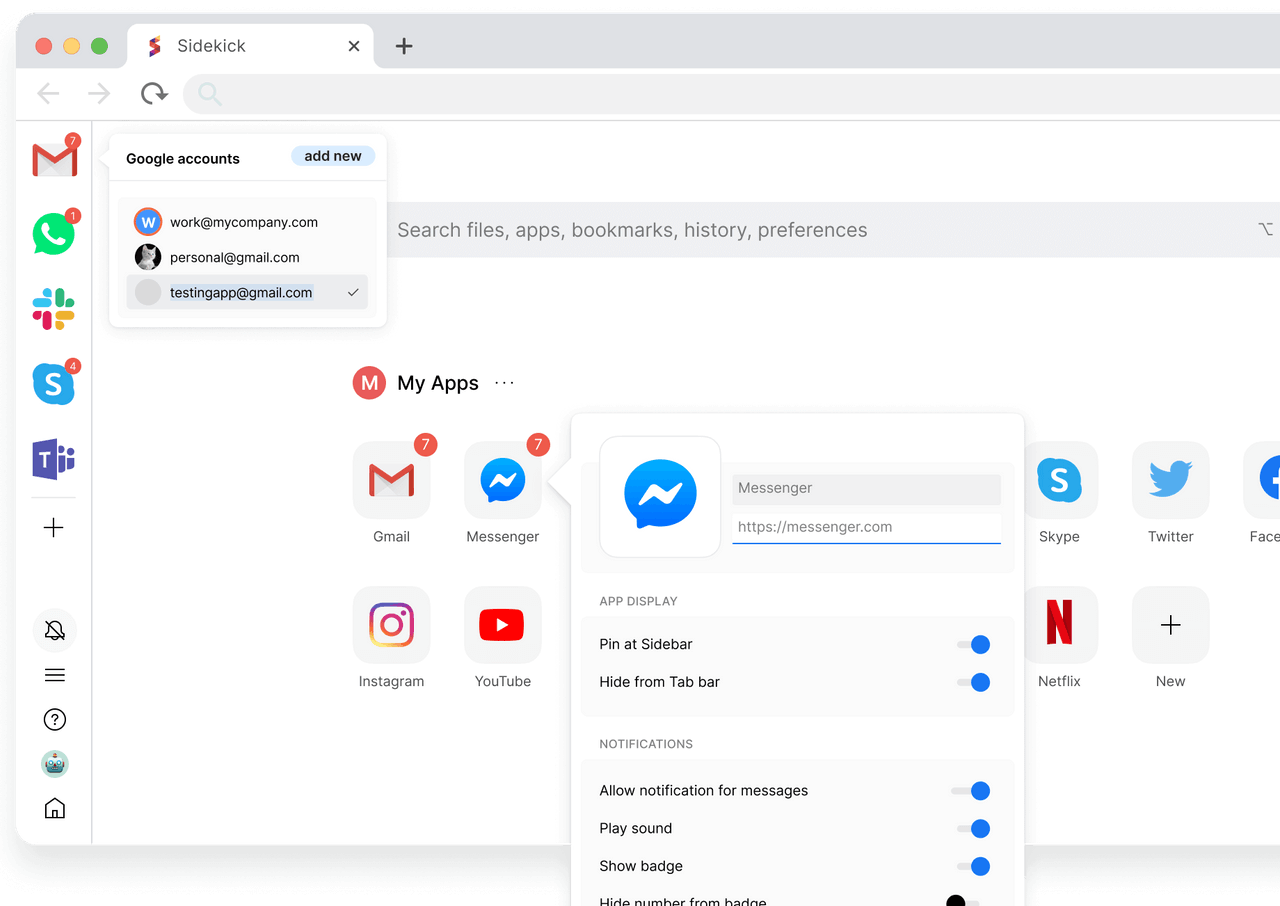 Multiple accounts
Work with different accounts in one browser. Organize online work.
Tab management
Manage tabs with sessions. Get rid of tab clutter!
Adblock
Block unnecessary trackers and ads. Speed up your work online.
Sidekick browser
Try unique featues today. Sidekick browser will change the way you browse online.
Used and loved by teams at