Sidekick. Boost your online productivity
Bring together Slack, Zoom, GMail, WhatsApp, Telegram, Miro, Notion and other web tools you use.
Sidekick – the only browser, designed for work.
Download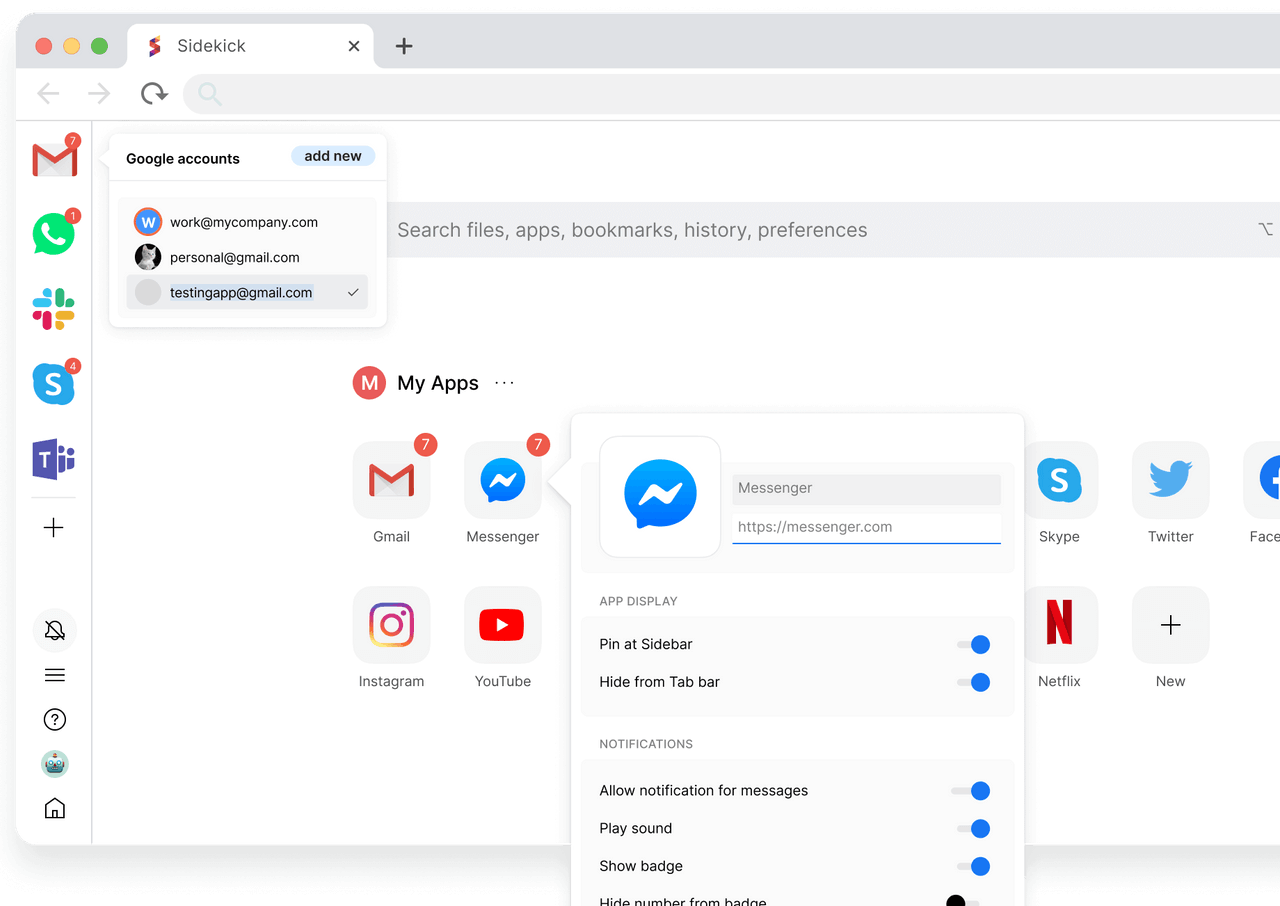 Take control over all notifications
Get alerts from all your messaging apps in one place. Customize them individually or mute all of them to eliminate distractions.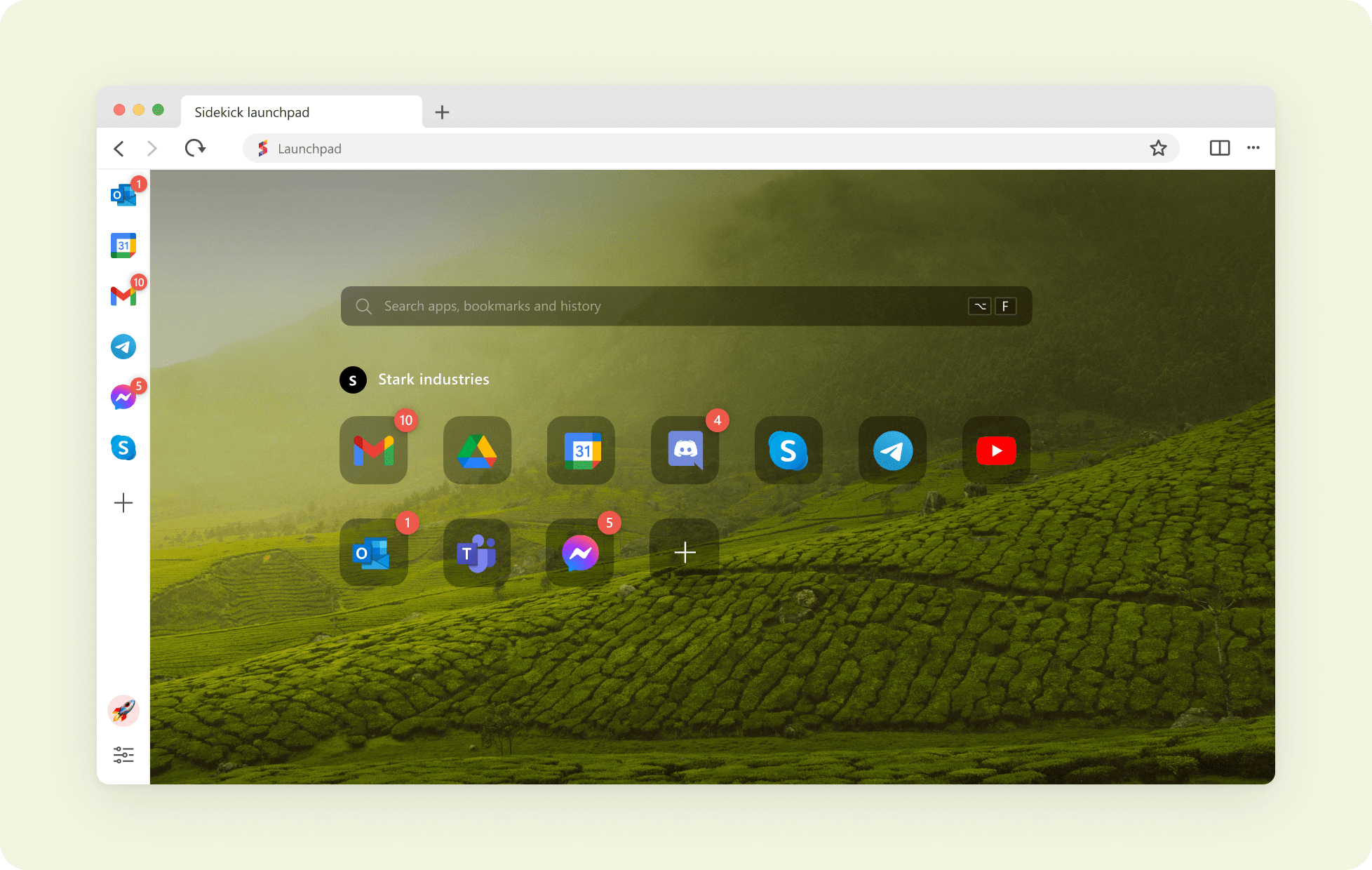 Be logged in everywhere
Access anything with one click. Now you can be in every account on every platform simultaneously. Even if it's not natively supported.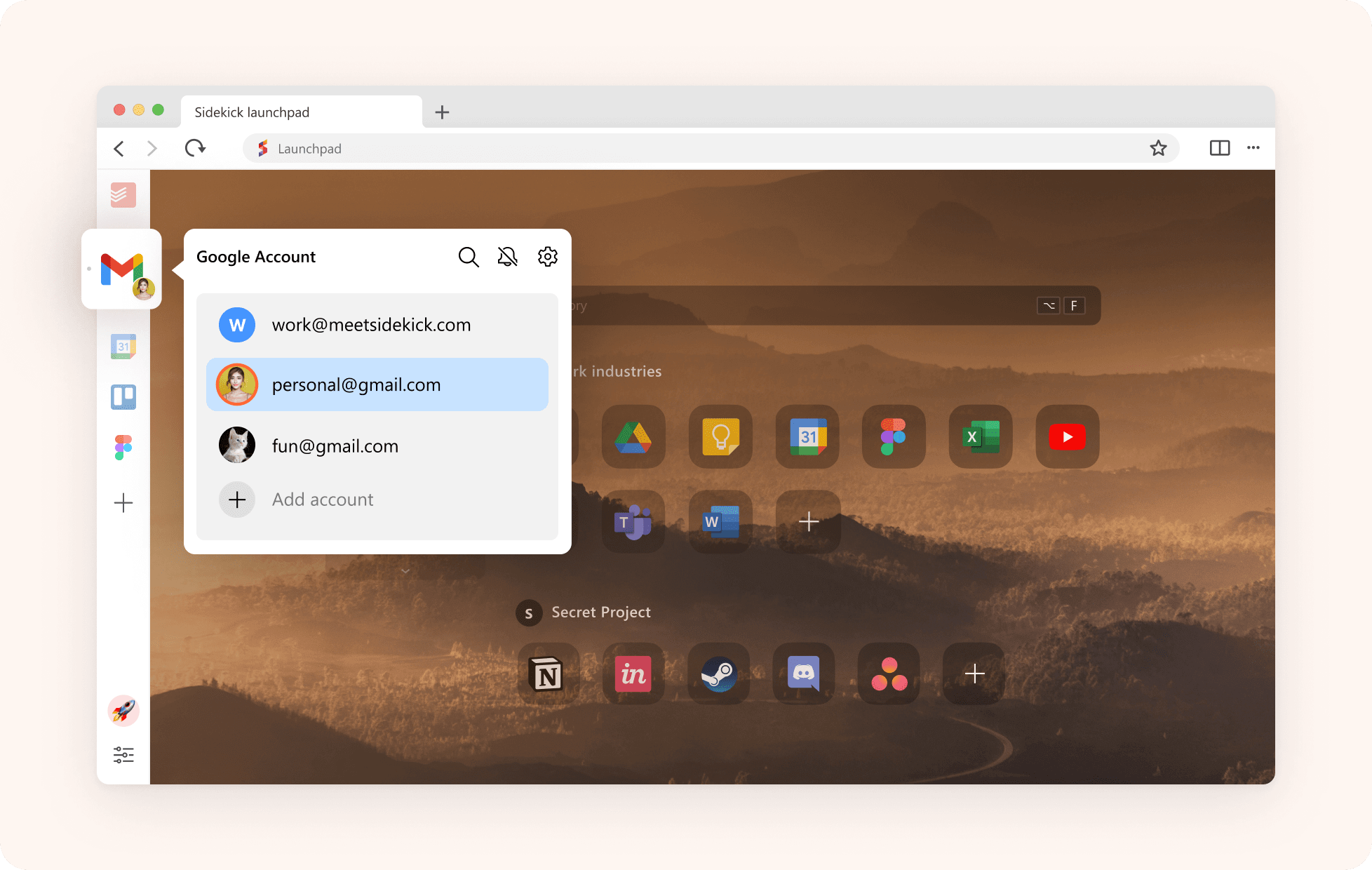 Give apps a home in the sidebar
Never lose your work in a sea of shifting tabs again. Turn your web applications into apps and put them in the sidebar to stay.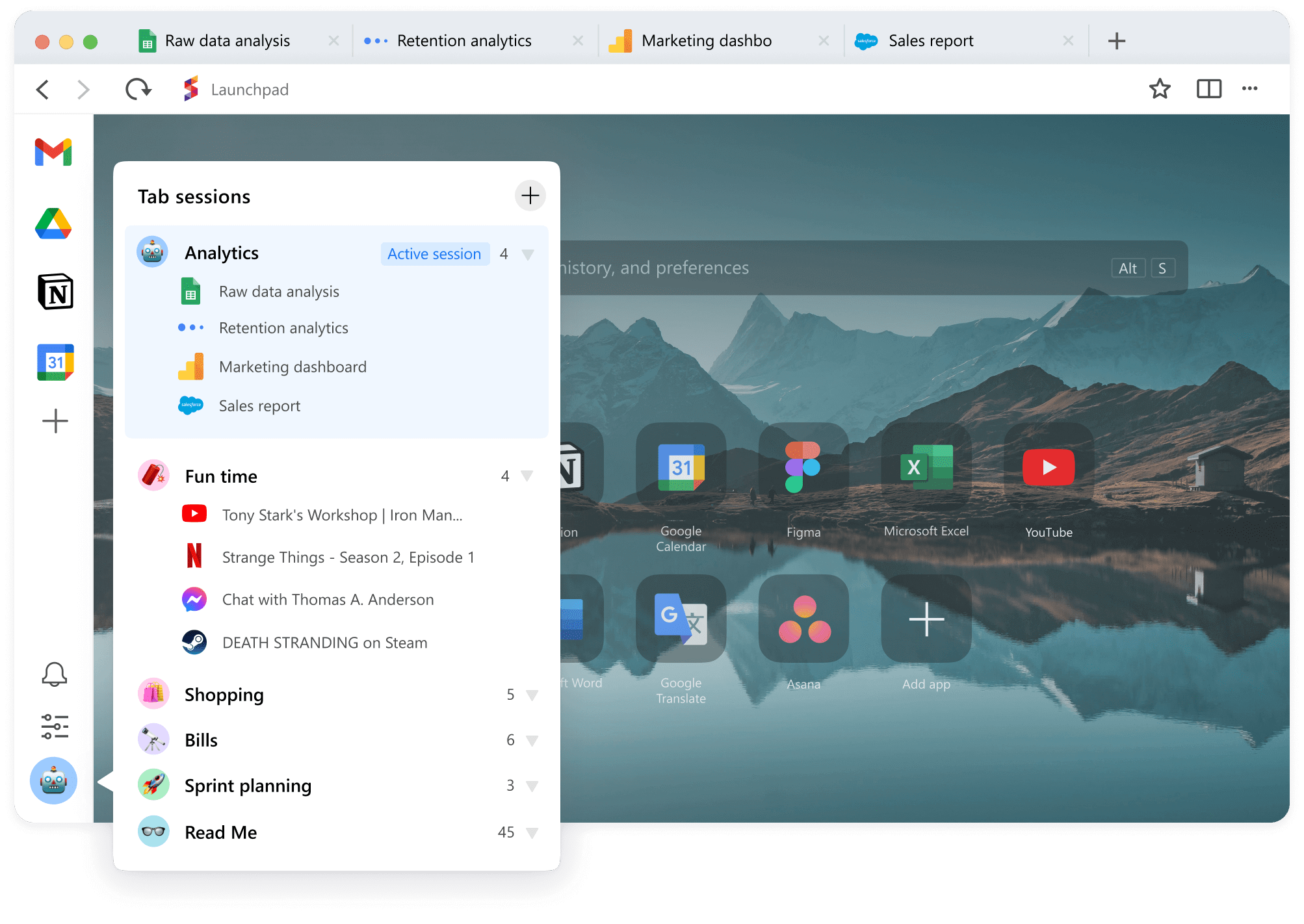 Boost your work productivity
Get Sidekick and check whole pack of features to make your online work more productive
Download
Used and loved by teams at