Healthy Browsing
Sidekick reveals new toolkit against ADHD
By Sidekick Team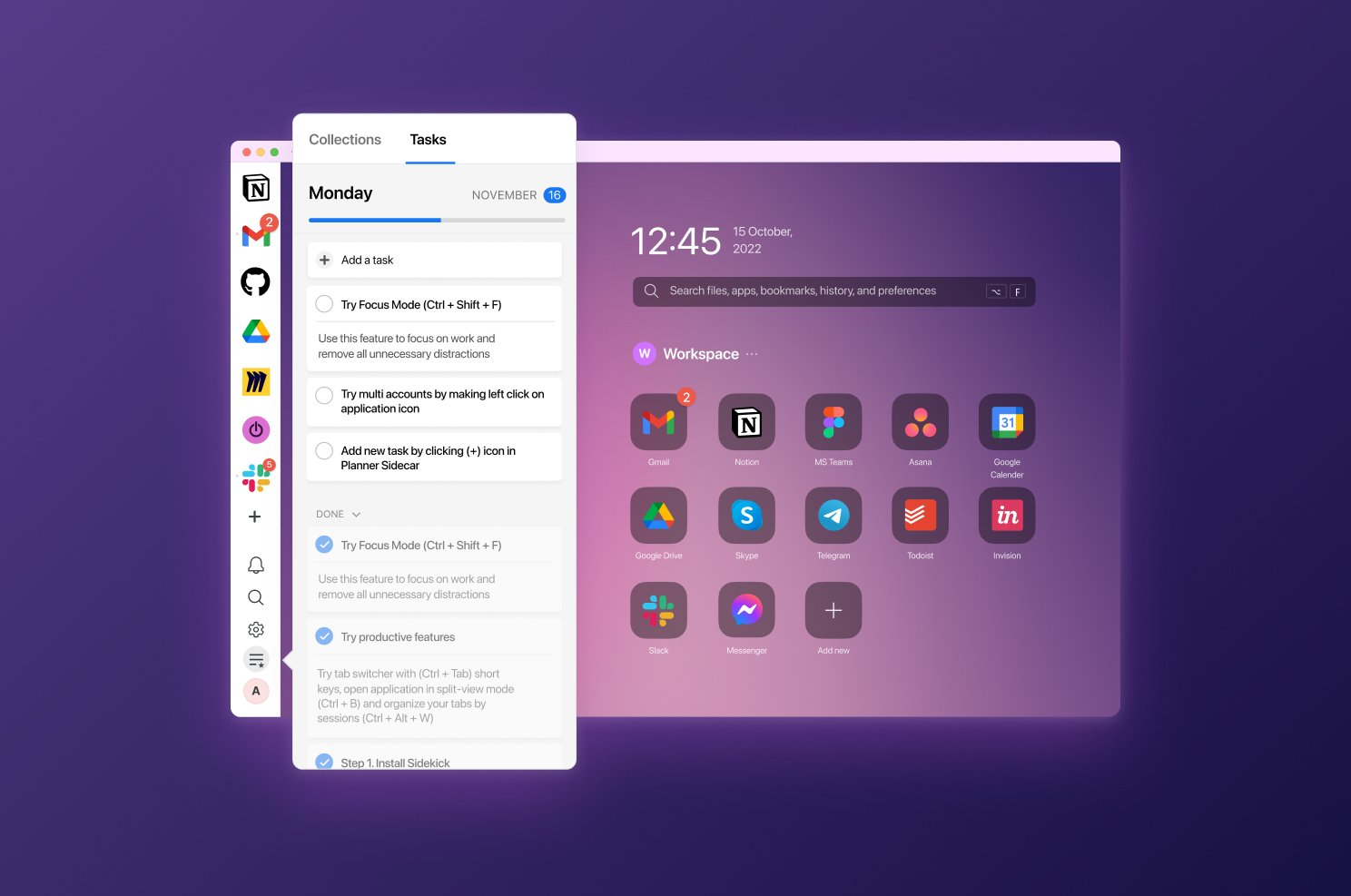 Sidekick is proud to announce new features aimed at improving users' focus and fighting off Attention Deficit Hyperactivity Disorder, or ADHD.

Last year we unexpectedly received a lot of feedback from ADHD users who told us that Sidekick is helping get their lives back. Our browser effectively fends off Internet distractions and, unlike traditional browsers, doesn't earn on diverting users' attention to ads. This turned to be crucial for people who struggle with attention issues most of their lives.
So, how to focus with ADHD when everything tries to distract you online? We conducted an extensive ADHD user research and defined key areas where assistive tech could play a critical role in protecting our attention.
Today we are deploying a great set of focus tools for ADHD and all other users who want to be focused and productive. In addition to Sidebar, Focus Mode, AI-Tab suspension, and other Sidekick's signature features, this kit significantly deepens your concentration.
AI-powered Adblock 2.0 disables all attention-killers within your eyesight. It's so powerful that you can watch Youtube ads free without a premium subscription.
Distraction Blocker breaks non-productive patterns by redirecting you from social media
Full-screen Focus Mode creates a zero-distraction zone for deep work
Task manager organizes your day with Pinned Tasks as sticky notes for desktop
Pomodoro timer handles work/rest cycles
Read more about Google Calendar integration, Collections, and other new features.